Registered Naturopath, Medical Herbalist and Nutritionist.
Naturopath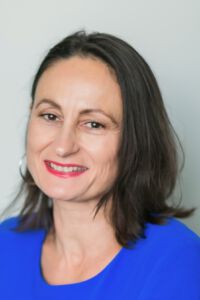 Marijana Jovanovic
Hi, I'm Marijana
If there's one thing I want you to know about working with me, it's that you are heard.
So often, I see people who have been left disappointed or disheartened by the results of conventional treatments, simply because other practitioners have not taken the time to truly listen.
So that's always where I start – by paying close attention to the challenges you're facing, and identifying the underlying factors that could be causing these issues. It's only when we can get to the real cause, that we can put in place a wellness plan that truly supports your body in healing. 
Naturopathy is natural health care that looking for root cause of your health concern by considering all aspects of person including body, mind, spirit and emotions in order to restore your body's own ability to heal itself. 
Many people will come to me for support for an existing medical condition. Others are not yet aware of what may be causing them discomfort, pain or challenges. You may be looking for natural support alongside conventional treatment, alternatives to conventional medicine or for support and advice beyond what you may be offered by other practitioners. While I do believe that 'nature knows best', there is still a place for conventional medicine alongside natural therapies, so long as it's working to heal, not just cover up, symptoms of ill-health.
I've seen first hand how conventional medicine is often too easily relied upon to masque symptoms or pain. I witnessed my parents suffer with chronic conditions most of their life, using daily pharmaceuticals which came with their own side effects. My son has also faced his own health challenges. Yet I saw how natural therapies supported him in transforming from an unhappy, anxious and allergy-prone child to a happy, healthy, determined and focused young man.
Watching this change is what inspired me to start my own journey with naturopathy. I wanted to help other families achieve similar transformations so that they can all get the best out of life. I decided to make a significant career shift, and in 2018 I completed a Bachelor in Naturopathy and Herbal Medicine and Diploma in Nutrition from Wellpark College. 
Seeing my own family happy, healthy, performing better, sleeping better and enjoying better relationships motivates me to continuously learn, research, ask questions and challenge ideas so that I can educate others around a natural approach to managing their health. I'm most passionate about children's health and wellbeing, as well as mothers and mothers-to-be, and helping them overcome challenges with up to date research combined with naturopathic wisdom, carefully selected herbal medicine, and practitioner's only supplements.
I know that the therapeutic relationship between myself and my clients has a huge impact on their recovery. I believe that my genuine empathy creates a safe space where you can be open, listen intuitively to yourself, and articulate your challenges honestly. I bring with me a wealth of life and career experience that allows me to connect with a variety of people and situations.
I offer naturopathic support for following conditions:
Fatigue

Immunity and acute conditions 

Food intolerance and allergies 

Digestive issues (bloating, gas, reflux, candida)

Anxiety and depression
Child:
Nutrition, picky eaters 

Boosting immunity 

Asthma management 

reflux, colic,

Anxiety, ADHD

And much more
I'm determined to make an impact on the wellbeing of more New Zealand families, and I'd love to discuss how I may be able to help you. 
Member of: 'Naturopaths & Medical Herbalist of New Zealand (NMHNZ)'
If you insured with Southern Cross Health Society consultations with registered natural health practitioner are partly covered.  Please contact Southern Cross health Society for further information.  
Training and qualifications include:
Bachelor in Naturopathy and Herbal Medicine and Diploma in Nutrition from Wellpark College. 
Make An Appointment
Appointments are made directly with our Naturopath Marijana Jovanovic
Call 021 150 1567 or
Email marijana@changenaturopathy.co.nz
Bella Mama Clinic
165 Lake Road, Belmont