NEW ZEALAND'S ONLY SPA SPECIALISING IN
PREGNANCY & POST NATAL MASSAGE
OUR SERVICES
With a deep humility and respect for the pregnancy, birthing and parenting journeys of each one of our clients; we feel honored to have the opportunity to care for you during this very exciting time of your life! We want nothing more than for your pregnancy, birth and postpartum months to be a time of unprecedented joy and comfort. Our specialist treatments and packages are a sure to way to indulge in a blissful state of mind, while our workshops and classes prepare and inspire you to move forward into this new stage of your life with confidence and courage.  Our range of unique and useful retail products serve a variety of purposes to benefit both mama, baby and mama-to- be.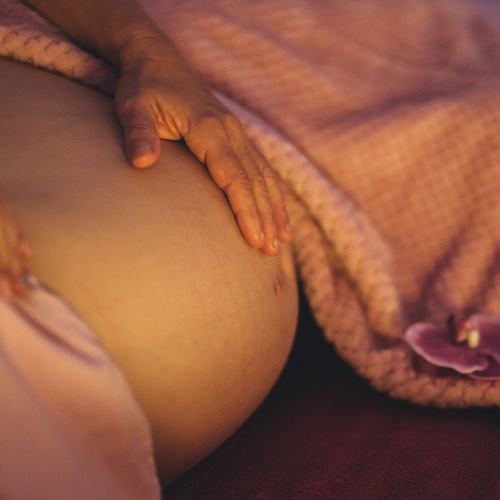 Receiving massage treatments throughout your pregnancy is a wonderful way to nurture your own body as well as your baby within.  Unlike other spas, all our therapists have advanced training in pregnancy massage ensuring that your treatments are completely safe, beneficial and deeply relaxing.
Receiving specialist post natal massage is a wonderful way to heal and ease the discomforts in your body following your pregnancy & birth, improve energy levels and to provide nurturing support to you and your family.
Massage for

Mamas and Papas
As a busy parent it is vitally important to spend time caring for and nurturing yourself.  Receiving regular massage treatments allows you to re-energise, soothe tired, achy muscles and take time out to deeply relax.
Are you worried that you don't have enough support in the weeks following the birth of your baby?  The role of the postnatal doula is to 'mother the mother', caring for you in your home with delicious meals, massage and more.
Our philosophy of practice is that pregnancy and child birth are normal and natural life events. Our clients are generally well women who we encourage to be proactive in their own health and self care during pregnancy.
Osteopathic treatment encourages the release of stresses and strains throughout the body from head to toe, a unique holistic approach to your health care. Beneficial for   alleviating pain in pregnancy and postnatal care as well as treating babies with colic, feeding and sleep issues.
We insist on using only the finest quality organic skin care and products and our specialist pregnancy beauty therapist can adjust any treatment to suit each trimester of pregnancy.
Craniosacral Sacral Therapy
A very effective 'whole body', (clothes on) therapeutic treatment that uses gentle techniques to help rebalance the body by releasing tension and restrictions. It is known world-wide for being able to make a profound difference to Mum and baby's physical and emotional wellbeing.
Naturopathic medicine considers all aspects of a person being body, mind, spirit and emotions as important in the quest for optimal health and wellness. Nutritional advice for gestational diabetes and general pregnancy, supplements for maternal nutritional and foetal care.

Shannon Dunn Coutts
So tranquil, so perfect for mamas to be! Hands down one of the best massages I've ever had. There's something special about going to a spa where pregnancy is the only focus and the therapists know exactly what a pregnant woman needs. Highly recommended as an essential for pampering throughout pregnancy and during postnatal recovery. Thanks Bella Mama

Tanya Burrage
My weekly massages have been wonderful. Not only have they helped ease all the aches and pains of pregnancy but they have allowed me some weekly indulgence and pure relaxation. I thoroughly recommend Bella Mama massages to anyone wanting some time out and "me time" before your baby arrives.

Poppy - mum of baby Rose aged 3 months
A massive thank you for an absolutely heavenly home visit postnatal massage yesterday evening – I had the best sleep
I have had in months and feel like a new woman this morning!!

Jenny P
I have been coming to see Jo at Bella Mama for seven years and I plan on never stopping! The massages are amazing and respectful and small personal details and preferences remembered. I adore Jo and would recommend Bella Mama and also the pregnancy and labour massage course to anyone!  Jenny P

Amy Hinchco
Today I had the most incredible massage experience at Bella Mama.. I was booked in for a New Bloom Post Natal Massage with Javanese Spice Belly Wrap. It was heaven. I feel like a human again! Thanks Jenny!

Dee Hilton
This is my second time at Bella Mama, the first time when I was with pregnant with my son 2 years ago.  Sophie gave me my treatment this Saturday and she was amazing, so friendly and gave a fantastic massage. I would highly recommend Sophie to my friends!  I had time in the relaxation room afterwards which was perfect….loved the touches with the books and the grapes etc.
Once again Bella Mama you did not disappoint!! I felt like a new woman afterwards.

Anna Papa and Ollie (age 5 months)
"Being pregnant with my son was a wonderful time in my life and having Bella Mama massages played a significant part in making it such a special time for me. A massage was not an indulgence, it was a necessity both physically and emotionally. It was a way to connect with the changes taking place in my body and the new life that was developing inside me. Jo, through her wonderful nurturing manner, was able to relieve both the physical stresses that pregnancy put on my body as well as the emotional strain and stress that I felt in my busy day to day life. After the birth of my son a post natal massage was a welcome relief from the pressures of new motherhood which had brought on a whole new range of physical and emotional strains!(and the cookies were very yummy too!) I would recommend a regular Bella Mama massage to any expectant mum as a necessary element in preparing themselves physically, emotionally and spiritually for the new phase of their life they are embarking upon."

Ester Tongs
Wow. Just wow! I am feeling 100 million times better. After a shitty start to my day which included falling awkwardly down a concrete ramp – I just had a 75 minute full body pregnancy massage by Jo at Bella Mama. Actually much more than a massage – a healing experience. My hips are not sore (for the first time in a long time!) and I am so relaxed I feel like I am floating. Thank you so much!! I am so lucky! Can't recommend this enough!

Sammy Wilson
Would 100% recommend! Was the most amazing experience I feel refreshed, relaxed and pain free. Sophie honestly has magic hands, she also is so friendly and has a beautiful energy. I felt so comfortable while getting massaged I even bought the pillow I was laying on. Can't wait to go back.
Stephanie M
I cannot speak highly enough of the cherishing experience that is a visit to Bella Mama. It is a place where you feel welcomed and valued. The success is all in the details – the beautiful decor, peaceful music, soothing tea, warm foot baths, scented oils, soft blankets, hot towels, and of course, the excellent massages. I have been lucky enough to be cared for by Debs for most of my pregnancy. She is encouraging and supportive, and a talented masseuse. From one session to the next, she remembers the little details I have told her, whether it be the sex of my baby, any pregnancy developments, or just events in my life. It is such careful attention that makes you feel like a special client, and not a number. I really believe that the regular relaxing massages have positively contributed to my pregnancy health to date. I highly recommend Bella Mama and Debs to others.
Thank you again, and congratulations Jojo on creating a business that brings such joy and pleasure to others.
Stephanie M