NEW ZEALAND'S LEADING SPECIALISTS IN PREGNANCY & POST NATAL MASSAGE
NUTRITION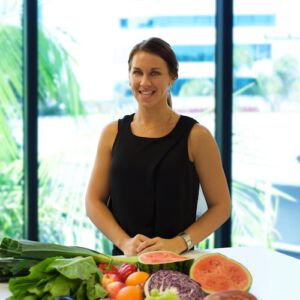 Jamie de Seymour
PhD Biomedical Science, BSc (Hons) Human Nutrition, BSc Psychology
Jamie de Seymour is a qualified nutritionist, specialising in maternal nutrition. Jamie has worked with clients in a range of nutrition specialties including sports nutrition, weight-loss and weight management, child and adolescent nutrition, fertility, and pregnancy nutrition. She has developed a passion for providing nutrition services to improve the outcomes of women wanting to become pregnant, and working towards achieving a successful, healthy pregnancy. Jamie's passion for studying and delivering nutrition advice for pregnant women was unlocked when she was introduced to the concept that what a mother eats during pregnancy (and even pre-pregnancy) can affect the long-term health of both mother AND her infant after birth. Thus, pregnancy is an obvious opportunity for dietary intervention and prevention strategies to optimise the long-term health and well-being of future generations.
As well as providing nutrition services, Jamie is employed as a biomedical research fellow, investigating the relationship between maternal nutrition and the development of pregnancy complications such as gestational diabetes (diabetes that is first recognised in pregnancy). She is also involved in studies using an analytical technique called metabolomics, which is the study of small molecules in the blood/hair/urine, such as fatty acids and amino acids, to search for potential early biomarkers of pregnancy disorders.
Jamie believes in providing evidence-based dietary advice to help her clients achieve a healthy, balanced diet and meet their personal goals, by tailoring advice suited to the client's personal situation and preferences.
Personalised evidence-based nutrition
Strategies for healthy weight-loss and management
Meal planning and suggestions
Initial – Couple, 1hr 45mins – $280
Extended Follow-Up, 45mins – $120
Touching Base, 15mins – $55
Make An Appointment
To make an appointment you can book online or contact Jamie directly. She is available for consultations on Saturdays.
Call 021 481 808 or
Email jdeseymour@gmail.com 
Website www.deseymournutrition.com
Bella Mama Clinic
165 Lake Road, Belmont