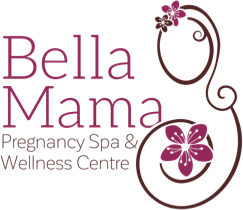 NEW ZEALAND'S ONLY SPA SPECIALISING IN
PREGNANCY &
POST NATAL MASSAGE
WHO IS BELLA MAMA?
Bella Mama is you!  A mother whose body, soul and mind are rooted in the most empowered parts of herself. A mother whose essence and energy is undeniably beautiful. A mother who is deserving of celebration and honor at every level.
At Bella Mama everything we do supports the very type of mother and woman you are. We have consciously created a variety of offers including treatments, workshops, classes and products to support, nourish and care for you.
We understand the importance of nurturing and compassionate touch during pregnancy and how those benefits are shared with your growing baby.  We also know the necessity of continuing to care for you during your mothering journey so that your cup is full for your family.
At Bella Mama we believe that by placing more meaning and reverence on the way mother and baby are cared for, we have the potential to positively inspire far reaching ripples across each one of their individual lives and society as a whole.
Of this happiness, you and your baby are worthy – never forget. Peruse our website to find out the many ways we can support you. Book now to be cared for by one of our highly trained incredible therapists or purchase a pampering gift voucher for the Bella Mama in your life today.
We can't wait to see you soon!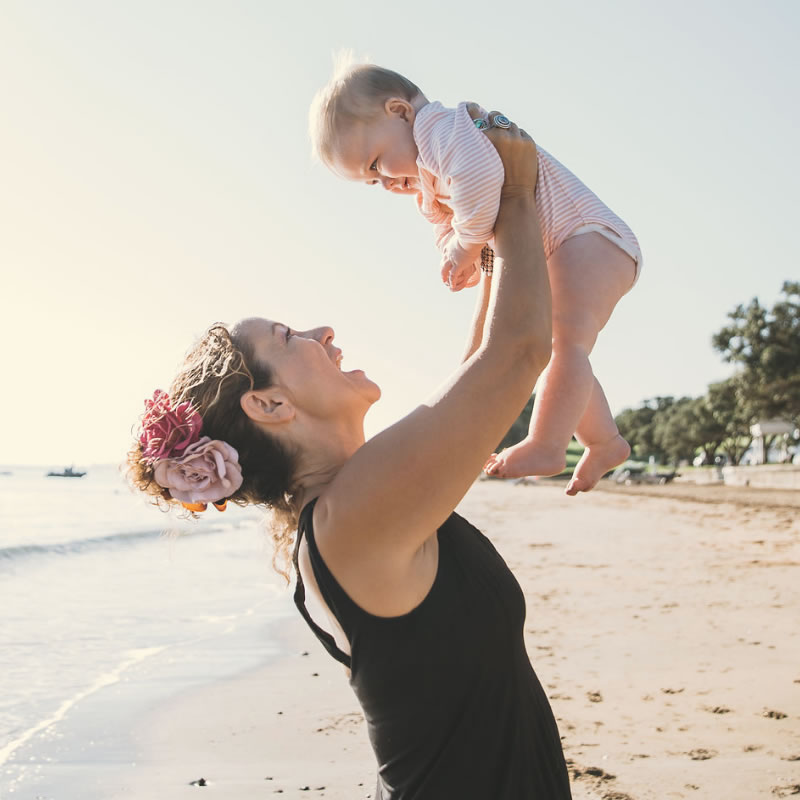 ABOUT JOJO HOGAN
To the women I know and to the mothers I will meet, it is with elation and gratitude I welcome you to the work I love so much – Auckland's own, Bella Mama Pregnancy Spa & Wellness Centre.
Fueled entirely by the fire in my belly, I built this business in 2005 so that I could satiate the deep calling I felt to care for mothers doing the ever important work of nurturing & loving their children. Very early in life I recognized how much women did for the people around them but how little they did for themselves. Over the past thirteen years we have cared over over ten thousand mothers and babies, providing a sacred sanctuary where they can be honored, supported and celebrated.
It is truly my belief that mothers and babies who are born into a place of peace, love, joy and respect will go on to thrive and positively contribute to the world around them. With the intention of filling their cup with abundant bliss, my desire to inspire better health in each wonderful mother of this world, transformed into the establishment you see before you today.
Looking most forward to serving you,
JoJo Hogan
Owner, Postpartum Doula, Yoga Teacher, Massage Therapist, Birth Educator

Shannon Dunn Coutts
So tranquil, so perfect for mamas to be! Hands down one of the best massages I've ever had. There's something special about going to a spa where pregnancy is the only focus and the therapists know exactly what a pregnant woman needs. Highly recommended as an essential for pampering throughout pregnancy and during postnatal recovery. Thanks Bella Mama
Kat Selfe
My husband and I went to Jo's course, the Two Secrets of a Joyful Postpartum. We then went to Jo for a follow up session, furthering our ideas on what this would look like. We feel Jo has certainly helped to set us up for success for both the birth and 'fourth trimester' for our first child. As Jo says, forearmed is forewarned. It was great to hear from Jo about what the first 12 weeks after birth has to offer and ways to deal with the emotions and ups and downs it can bring with it. Thank you Jo for passing on your wealth of knowledge. You have given us so much more confidence going into this special time of our lives.

Nicola and Dustin
I must also mention, that after attending the massage course, we seem to be much more highly educated than a. the average joe blogs at the ante natal classes and b. most women who have had kids and swear by drugs and induction. We learnt more in your workshop than we have in 3 weeks of ante-natal classes. So we've been promo'ing your course everywhere we go. 🙂 We also feel a lot more empowered to make decisions that suit us which is amazing!

Michelle S
If there is one piece of advice I can give – its that all partners should attend Jo's massage course. Rickie was awesome with his massage and it really, really helped.

Sarah & Jared
Thanks so much for the course on Saturday… Jared & I found it SO helpful and informative, we learnt so much more than we have at our antenatal classes! We both feel so much more confident going into the birth now. And yesterday Jared gave me a wonderful foot rub, for the first time in our 8 years together! It was worth coming for that alone!! I've been raving about it to pregnant friends & their hubbies so I'm sure you'll get some more bookings. Thanks again.

Shirley, Mum of baby MacKenzie
… our little Mackenzie was born at 7:05pm… what a FANTASTIC experience!! The breathing techniques practised in yoga were an invaluable tool that I used throughout my labour, and I'm certain they helped me to avoid an epidural and other intervention. THANK YOU Jo… yoga helped to make my birth experience an incredibly positive one!

Jenny P
I have been coming to see Jo at Bella Mama for seven years and I plan on never stopping! The massages are amazing and respectful and small personal details and preferences remembered. I adore Jo and would recommend Bella Mama and also the pregnancy and labour massage course to anyone!  Jenny P

Amy Hinchco
Today I had the most incredible massage experience at Bella Mama.. I was booked in for a New Bloom Post Natal Massage with Javanese Spice Belly Wrap. It was heaven. I feel like a human again! Thanks Jenny!

Dee Hilton
This is my second time at Bella Mama, the first time when I was with pregnant with my son 2 years ago.  Sophie gave me my treatment this Saturday and she was amazing, so friendly and gave a fantastic massage. I would highly recommend Sophie to my friends!  I had time in the relaxation room afterwards which was perfect….loved the touches with the books and the grapes etc.
Once again Bella Mama you did not disappoint!! I felt like a new woman afterwards.

Prachi Mittal
I started Jo's pregnancy yoga classes when I was 17 wks pregnant with our first baby. These classes became quintessential to my pregnant self. Jo's knowledge on everything pregnancy related was so valuable. I loved being able to share my aches and pains with the other mums and benefit from the experience of others. These classes taught me so much more than yoga. They gave me confidence that my body was capable of the miracle of birth, I just had to learn to listen to it. Of course doing yoga till I was ready to give birth helped with my mobility and flexibility. Thank you so much Jo for your warmth and passion

Anna Papa and Ollie (age 5 months)
"Being pregnant with my son was a wonderful time in my life and having Bella Mama massages played a significant part in making it such a special time for me. A massage was not an indulgence, it was a necessity both physically and emotionally. It was a way to connect with the changes taking place in my body and the new life that was developing inside me. Jo, through her wonderful nurturing manner, was able to relieve both the physical stresses that pregnancy put on my body as well as the emotional strain and stress that I felt in my busy day to day life. After the birth of my son a post natal massage was a welcome relief from the pressures of new motherhood which had brought on a whole new range of physical and emotional strains!(and the cookies were very yummy too!) I would recommend a regular Bella Mama massage to any expectant mum as a necessary element in preparing themselves physically, emotionally and spiritually for the new phase of their life they are embarking upon."

Ester Tongs
Wow. Just wow! I am feeling 100 million times better. After a shitty start to my day which included falling awkwardly down a concrete ramp – I just had a 75 minute full body pregnancy massage by Jo at Bella Mama. Actually much more than a massage – a healing experience. My hips are not sore (for the first time in a long time!) and I am so relaxed I feel like I am floating. Thank you so much!! I am so lucky! Can't recommend this enough!

Sammy Wilson
Would 100% recommend! Was the most amazing experience I feel refreshed, relaxed and pain free. Sophie honestly has magic hands, she also is so friendly and has a beautiful energy. I felt so comfortable while getting massaged I even bought the pillow I was laying on. Can't wait to go back.
Stephanie M
I cannot speak highly enough of the cherishing experience that is a visit to Bella Mama. It is a place where you feel welcomed and valued. The success is all in the details – the beautiful decor, peaceful music, soothing tea, warm foot baths, scented oils, soft blankets, hot towels, and of course, the excellent massages. I have been lucky enough to be cared for by Debs for most of my pregnancy. She is encouraging and supportive, and a talented masseuse. From one session to the next, she remembers the little details I have told her, whether it be the sex of my baby, any pregnancy developments, or just events in my life. It is such careful attention that makes you feel like a special client, and not a number. I really believe that the regular relaxing massages have positively contributed to my pregnancy health to date. I highly recommend Bella Mama and Debs to others.
Thank you again, and congratulations Jojo on creating a business that brings such joy and pleasure to others.
Stephanie M
OUR SERVICES
With a deep humility and respect for the pregnancy, birthing and parenting journeys of each one of our clients; we feel honored to have the opportunity to care for you during this very exciting time of your life! We want nothing more than for your pregnancy, birth and postpartum months to be a time of unprecedented joy and comfort. Our specialist treatments and packages are a sure to way to indulge in a blissful state of mind, while our workshops and classes prepare and inspire you to move forward into this new stage of your life with confidence and courage.  Our range of unique and useful retail products serve a variety of purposes to benefit both mama, baby and mama-to- be.
Receiving massage treatments throughout your pregnancy is a wonderful way to nurture your own body as well as your baby within.  Unlike other spas, all our therapists have advanced training in pregnancy massage ensuring that your treatments are completely safe, beneficial and deeply relaxing.
Receiving specialist post natal massage is a wonderful way to heal and ease the discomforts in your body following your pregnancy & birth, improve energy levels and to provide nurturing support to you and your family.
Massage for Mamas and Papas
As a busy parent it is vitally important to spend time caring for and nurturing yourself.  Receiving regular massage treatments allows you to re-energise, soothe tired, achy muscles and take time out to deeply relax.
Are you worried that you don't have enough support in the weeks following the birth of your baby?  The role of the postnatal doula is to 'mother the mother', caring for you in your home with delicious meals, massage and more.
Our philosophy of practice is that pregnancy and child birth are normal and natural life events. Our clients are generally well women who we encourage to be proactive in their own health and self care during pregnancy.
Osteopathic treatment encourages the release of stresses and strains throughout the body from head to toe, a unique holistic approach to your health care. Beneficial for alleviating pain in pregnancy and postnatal care as well as treating babies with colic, feeding and sleep issues.
We insist on using only the finest quality organic skin care and products and our specialist pregnancy beauty therapist can adjust any treatment to suit each trimester of pregnancy.
Achieve a healthy, balanced diet and meet your personal goals using evidence-based  and tailored dietary advice suited to your personal situation and preferences.
Naturopathic medicine considers all aspects of a person being body, mind, spirit and emotions as important in the quest for optimal health and wellness. Nutritional advice for gestational diabetes and general pregnancy, supplements for maternal nutritional and foetal care.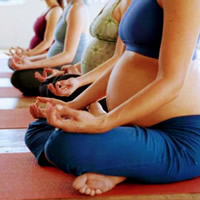 Practicing yoga during this exciting time of your life is the ideal way to nurture your body as you care for your growing baby.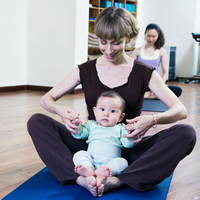 Stretch, breathe, massage and relax with your baby at this fun yoga class suitable for mums and babies from 6 weeks to crawling.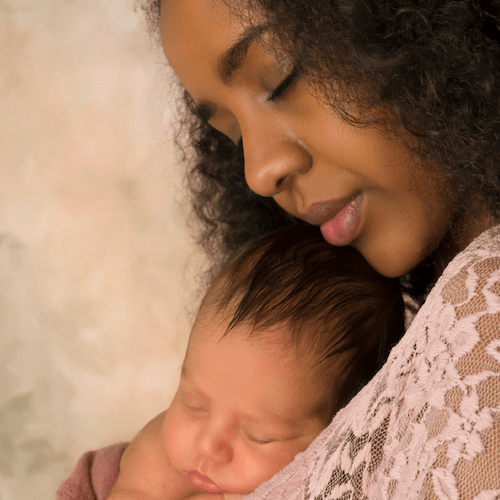 SECRETS OF A
JOYFUL POSTPARTUM
Many new mothers report the first few months with a newborn as exhausting, overwhelming and isolating.  It doesn't have to be this way…

MASSAGE FOR
PREGNANCY & BIRTH
A fun, practical workshop to teach women and their birth partners the techniques and benefits of massage for pregnancy & birth.
OUR SPECIAL OFFERS
Complete Care Massage Package
Three Pregnancy Massages
One Organic Facial
Two Post-Natal Massages with Spice Belly Wrap
Two Peaceful Mama Nap Times
Beautiful Belly & Baby Aroma Balms
Pregnancy Photo Shoot
Just Before Baby Pamper Package
Birth Preparation Massage
Peaceful Mama Nap Time
Beautiful Belly or Baby Balm
Oh Baby Magazine
$25 Discount voucher
New Bloom Postnatal Package
New Bloom Massage
Javanese Spice Belly Wrap
Peaceful Mama Nap Time
Beautiful Baby Balm
$25 Discount Voucher
Bella Mama/Papa Relaxation Ritual
75 minute Bella Mama massage (can be pregnancy, postnatal or mama maintenance)
75 minute Bella Papa massage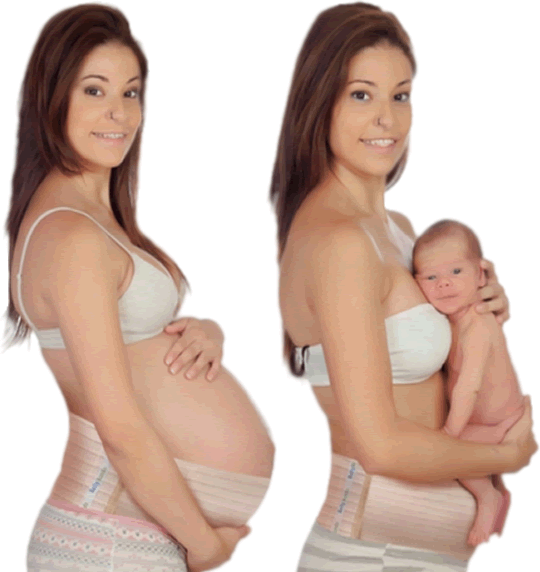 BELLY BANDS
Exclusive to Bella Mama, the 3 in 1 Belly Band is an all-in-one solution for pregnancy, postnatal and post-surgical recovery.
The 3 in 1 Belly Band can be used throughout pregnancy and up to six months postnatal.  It can be used to comfortably support your pregnant tummy to help ease back and pelvic pain.  Following your birth it can be used for postnatal belly binding or for c-section recovery – reducing pain, supporting your tummy muscles and easing back pain and discomfort.
FROM OUR BLOG
Hi Bella Mamas – in today's vlog I explain how President Trump stole the breast milk from one of my…
Hi Mamas – I just had to tell you about this wonderful birth story I heard the other day! One…
We've all heard the adage "it takes a village to raise a child". However, in those first few days and…
To celebrate World Breastfeeding Week 2016 we're discounting all the products from our Breastfeeding Mama range in the Bella Mama…
165 Lake Road
Belmont, Auckland 0622
'Mothering the Newborn Mother'
Receive regular info on natural pregnancy, birth and babies plus upcoming classes and workshops.