YOGA, PRANAYAMA & SOUND HEALING COURSE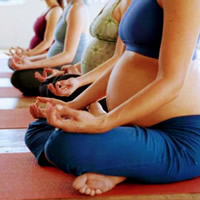 Pregnancy is a wonderful time to practise yoga and pranayama. This comprehensive course will help you develop physical strength and suppleness; an essential combination for birthing and motherhood. Breathing, essential to life and birth, is the core of Bella Mama Yoga classes. Regular attendance at the classes will help you to develop confidence in your body's innate ability to give birth.
This course is a fusion of yoga, pranayama and sound healing session.   You will learn and experience
Yoga – Gentle pre-natal and postnatal postures
Breathing Exercises – Centre the body for every day life and towards labour
Tibetan singing bowls and the sound of mantra chant for instant stress relief.
Skills necessary to make your pregnancy & birth a fulfilling and empowering experience. As well as maintain calming techniques- a knowledge attained for the rest of your life!
No previous yoga experience necessary.
$200 for early bird ( book before 6th November)
Normal Fee: $279.00
Course dates: 13th Nov- 6th Dec 2018
2x classes per week:   Tuesdays 11.30-12.30 and Thursdays 1-2pm
Venue:  The Rose Centre, 4 School Rd, Belmont, Auckland 0622
Tutor: Maria Clift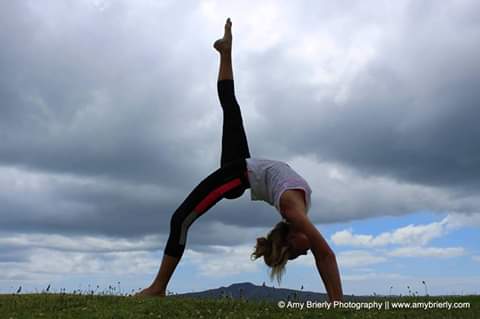 Maria literally danced in to yoga!
She first discovered yoga 15 years ago as a great way to calm her pre-stage dance nerves, and maintain strength and flexibility.
After several years of self-practice, Maria became certified (2013) in Hatha/Ashtanga yoga and over the years her styles of Vinyasa and Yin yoga therapies developed.
Maria uses a broad range of yoga therapies and caters specifically to individual needs. She has worked with a range of practitioners including those diagnosed with acute illnesses and others suffering trauma and injuries from severe accidents, right through to working with kids and Mums to be.
Maria has also taught yoga retreats in Bali and Cambodia.
Her love of yoga philosophy is a key theme in her teaching, including work of Patabi Jois, Sadhguru and Ramana Maharshi.
'I love sharing the gift of yoga. It is a privilege to be able to help others engage in such bliss that leads to loving life- no matter what!'