NEW ZEALAND'S LEADING SPECIALISTS IN PREGNANCY & POST NATAL MASSAGE
MASSAGE FOR MAMAS & PAPAS
Parents are a divine measure of magic, forever generous with their love, nurturing their young without asking for anything in return. As a busy parent it is vitally important to spend time caring for yourself, too! Receiving regular massage treatments is a brilliant way to inspire balance, joy, energy and good health as we navigate the requirement of our daily lives. Receiving regular Bella Mama massage treatments allows you to re-energise, soothe tired, achy muscles and take time out to deeply relax.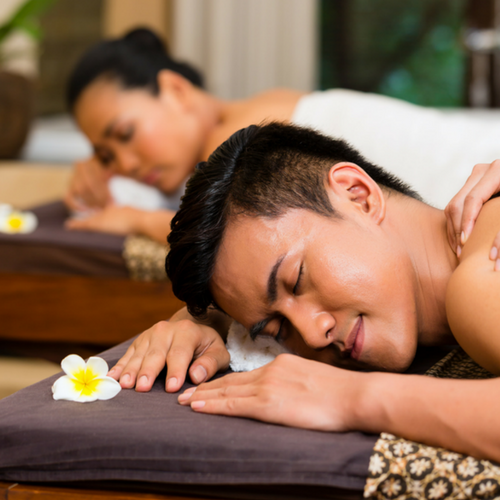 Whatever stage you maybe on your life's journey, massage can support you; soothing your body – nurturing your soul…We encourage our clients to continue having regular massages until their babies leave home (and beyond!)
Becoming a father is also a huge transition in a man's life and comes with its own joys and challenges. Because of this we are committed to caring not only for Bella Mamas but also Bella Papas as they make this important transition into parenthood.
Our therapeutic and remedial Bella Papa massage treatments are ideal for soothing muscular tension and removing pain and discomfort including shoulder tension, neck and back pain.
Treat the Bella Papa in your life to a relaxing massage – the ideal way to show him how much you appreciate him.

Poppy - mum of baby Rose aged 3 months
A massive thank you for an absolutely heavenly home visit postnatal massage yesterday evening – I had the best sleep
I have had in months and feel like a new woman this morning!!
Bella Mama® Massage Ritual with Nap Time & Body Balm
The Ultimate Pampering Package for a busy Mum.  This package includes a blissfully relaxing aromatherapy massage plus your choice of either a 15 min Peppermint Sweet Feet Treat or Geranium and Sandalwood mini facial.  You are then snuggled in a cozy robe and invited into our private Peaceful Mama Nap Room where you are served a cup of Peaceful Mama organic herbal tea and a snack.  Relax back in the recliner for a well deserved rest or listen to our selection of relaxing music or guided meditations.  To complete your experience you will also receive some of our Beautiful Body Balm to take home.
Bella Mama® Massage with Sweet Feet Treat or Geranium & Sandalwood Facial
Drift away into total relaxation with a heavenly all over aromatherapy body massage. Included in this treatment is a 15 min special mini treat. Choose either a Sweet Feet Peppermint Treat pedicure or a Geranium & Sandalwood mini facial.  Whatever you choose, you'll leave feeling soothed and blissed out.
Bella Mama® General Massage
Enjoy a relaxing lavender foot soak before a blissful massage – the ideal way for all Mamas to relax and rejuvenate. Personalise your treatment by choosing either a full body treatment or focus on those tense areas. This treatment will leave you floating on air!
75 mins – $165  |  60 mins – $135  
At Bella Mama we love to nurture and pamper mamas throughout pregnancy, birth, and motherhood.  However, we also understand how busy this time can be for many mums (and dads!).  That's why we have created a home visit massage service so that we are able to treat mamas in the comfort of their own home. This is ideal for those who may not be able to make it into our clinic and especially suited to pregnant mamas who may not want to travel far away from home.  You can also book in your partner at the same time and receive a $25 discount off the total cost of both treatments.
90 mins – $249  |  75 mins – $210  |  60 mins – $175
*Extra travel costs may occur for outer Auckland area, please call to discuss.