THE SIX SECRETS OF A SLOW POSTPARTUM
NEW ZEALAND'S LEADING SPECIALISTS IN PREGNANCY & POST NATAL MASSAGE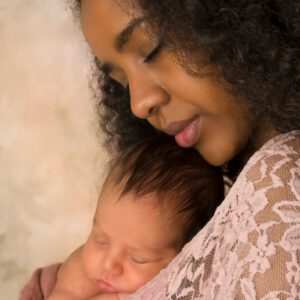 Congratulations, your new baby is nearly here! However the sad truth is that many new mothers report the first few months with a newborn as exhausting, overwhelming and isolating.
It doesn't have to be this way. Join me for at a workshop for pregnant mothers and couples and learn tools to navigate the first few weeks following the birth of your baby, replacing anxiety and stress with confidence, peace and joy.
We will uncover the secrets to helping you be the mother you want to be including the nourishing postpartum traditions practiced in virtually all traditional cultures throughout the world. We will discuss the importance of oxytocin (the hormone of love, breastfeeding and and bonding) and how it can affect your mothering journey including ways to bring more of it into your life.
I look forward to seeing you and helping you make a plan for that special time!
Date:   Saturday August 18th 2018 from 12.30pm to 2.30pm
Venue: The Albany Yoga Room, 36 William Pickering Ave, Albany
Investment: $49 per person (your partner can attend with you for free)
Places are limited to only 10 couples so book now to avoid missing out.

Amy & Peter Nicol (and baby Gabi-Joy)
At 25 weeks pregnant, I was recommended Bella Mama as a good place for some pre baby R & R. Upon browsing their website I discovered they offered a Postpartum workshop …… oh gosh I hadn't even thought that far ahead! After successfully convincing hubby to come along. We instantly had our eyes opened to all that lies ahead….. up to that point we had only concentrated on the labour and birth! We are and will be eternally grateful for attending this workshop.  Jojo Hogan who hosted the workshop is the Bella of Mamas, You could see her passion for this topic flowing as she spoke and her enthusiasm and excitement for each person attending and made us think of our own unique journey and building our "village".  From here, we looked more and more into what we wanted the first few weeks with our new baby to look like ….. and we very eagerly asked Jojo to be part of it and hired her as our Postpartum Doula.  We are now 8 weeks in and having Jojo as a part of it with us is an absolute delight. She has made us feel so special, pampered, loved and nourished (literally…. she is such a great chef)… filling our house with smiles, our bodies with tender massages and encouraging us every step of the way. Do not hesitate to work with Jojo,  it is a step you will be ever so grateful for.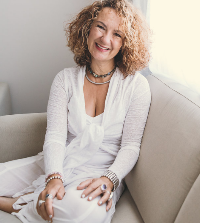 To the women I know and to the mothers I will meet, it is with elation and gratitude I welcome you to the work I love so much – Auckland's own, Bella Mama Pregnancy Spa & Wellness Centre.
Fueled entirely by the fire in my belly, I built this business in 2005 so that I could satiate the deep calling I felt to care for mothers doing the ever important work of nurturing & loving their children. Very early in life I recognized how much women did for the people around them but how little they did for themselves. Over the past thirteen years we have cared over over ten thousand mothers and babies, providing a sacred sanctuary where they can be honored, supported and celebrated.
It is truly my belief that mothers and babies who are born into a place of peace, love, joy and respect will go on to thrive and positively contribute to the world around them. With the intention of filling their cup with abundant bliss, my desire to inspire better health in each wonderful mother of this world, transformed into the establishment you see before you today.
Looking most forward to serving you,
JoJo Hogan