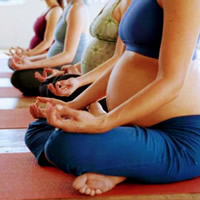 Practicing yoga during this exciting time of your life is the ideal way to nurture your body as you care for your growing baby.
During these fun, informative classes you will learn …
Yoga postures and stretches to increase your flexibility, strength and stamina – preparing your body for birth and parenthood.
Breathing exercises to calm and centre the mind during your labour.
Relaxation and visualisation techniques that reduce tension and stress.
The skills necessary to make your pregnancy & birth a fulfilling and empowering experience!
No previous yoga experience necessary.
Venue: Albany Yoga Room, 36 William Pickering Dr, Albany
Tutor: JoJo Hogan
Classes are booked directly with the Albany Yoga Room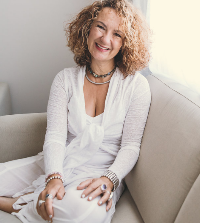 A massage therapist for 21 years and a yoga teacher for sixteen, I have owned and run the Bella Mama Pregnancy Spa & Wellness Centre since 2005.   My lifes work is supporting mothers, babies and families throughout the joyous yet challenging time that is the childbirth year.  My wish is that all mothers throughout the world are supported, honored and cared for so that they can do the important work of nurturing and loving their children.  It is my belief that mothers and babies who are born into a space of peace, love and respect will in turn bring that into the world, changing it for the better.
Jojo Hogan
Owner
Bella Mama Pregnancy Spa & Wellness Centre
Post-partum doula/yoga teacher/massage therapist

Shirley, Mum of baby MacKenzie
… our little Mackenzie was born at 7:05pm… what a FANTASTIC experience!! The breathing techniques practised in yoga were an invaluable tool that I used throughout my labour, and I'm certain they helped me to avoid an epidural and other intervention. THANK YOU Jo… yoga helped to make my birth experience an incredibly positive one!

Prachi Mittal
I started Jo's pregnancy yoga classes when I was 17 wks pregnant with our first baby. These classes became quintessential to my pregnant self. Jo's knowledge on everything pregnancy related was so valuable. I loved being able to share my aches and pains with the other mums and benefit from the experience of others. These classes taught me so much more than yoga. They gave me confidence that my body was capable of the miracle of birth, I just had to learn to listen to it. Of course doing yoga till I was ready to give birth helped with my mobility and flexibility. Thank you so much Jo for your warmth and passion

Alice Clive Smith
Hey Jojo, just wanted to say a big thank you for your amazing pregnancy yoga classes. Your wonderful wisdom and positive outlook as well as helpful insights from all the other ladies really helped me during my pregnancy and birth. Our boy Remy was born on the 9th June. We are both doing fab and can't wait to come to mums and bubs yoga!

Sammy Wilson
Would 100% recommend! Was the most amazing experience I feel refreshed, relaxed and pain free. Sophie honestly has magic hands, she also is so friendly and has a beautiful energy. I felt so comfortable while getting massaged I even bought the pillow I was laying on. Can't wait to go back.
Stephanie M
I cannot speak highly enough of the cherishing experience that is a visit to Bella Mama. It is a place where you feel welcomed and valued. The success is all in the details – the beautiful decor, peaceful music, soothing tea, warm foot baths, scented oils, soft blankets, hot towels, and of course, the excellent massages. I have been lucky enough to be cared for by Debs for most of my pregnancy. She is encouraging and supportive, and a talented masseuse. From one session to the next, she remembers the little details I have told her, whether it be the sex of my baby, any pregnancy developments, or just events in my life. It is such careful attention that makes you feel like a special client, and not a number. I really believe that the regular relaxing massages have positively contributed to my pregnancy health to date. I highly recommend Bella Mama and Debs to others.
Thank you again, and congratulations Jojo on creating a business that brings such joy and pleasure to others.
Stephanie M
165 Lake Road
Belmont, Auckland 0622
'Mothering the Newborn Mother'
Receive regular info on natural pregnancy, birth and babies plus upcoming classes and workshops.