NEW ZEALAND'S LEADING SPECIALISTS IN PREGNANCY & POST NATAL MASSAGE
THE TWO SECRETS OF A JOYFUL POSTPARTUM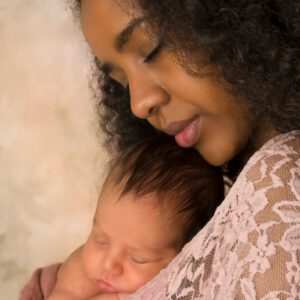 Congratulations, your new baby is nearly here! However the sad truth is that many new mothers report the first few months with a newborn as exhausting, overwhelming and isolating.
It doesn't have to be this way. Join me for at a workshop for pregnant mothers and couples and learn tools to navigate the first few weeks following the birth of your baby, replacing anxiety and stress with confidence, peace and joy.
We will uncover the secrets to helping you be the mother you want to be including the nourishing postpartum traditions practiced in virtually all traditional cultures throughout the world. We will discuss the importance of oxytocin (the hormone of love, breastfeeding and and bonding) and how it can affect your mothering journey including ways to bring more of it into your life.
I look forward to seeing you and helping you make a plan for that special time!
Date:
Saturday November 4th 2017.
12.30pm to 2.30pm
Venue: The Albany Yoga Room, 36 William Pickering Ave, Albany
Investment: $49 per person (your partner can attend with you for free)
Places are limited to only 10 couples so book now to avoid missing out.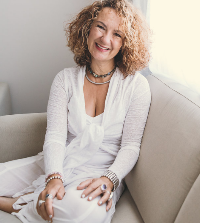 To the women I know and to the mothers I will meet, it is with elation and gratitude I welcome you to the work I love so much – Auckland's own, Bella Mama Pregnancy Spa & Wellness Centre.
Fueled entirely by the fire in my belly, I built this business in 2005 so that I could satiate the deep calling I felt to care for mothers doing the ever important work of nurturing & loving their children. Very early in life I recognized how much women did for the people around them but how little they did for themselves. Over the past thirteen years we have cared over over ten thousand mothers and babies, providing a sacred sanctuary where they can be honored, supported and celebrated.
It is truly my belief that mothers and babies who are born into a place of peace, love, joy and respect will go on to thrive and positively contribute to the world around them. With the intention of filling their cup with abundant bliss, my desire to inspire better health in each wonderful mother of this world, transformed into the establishment you see before you today.
Looking most forward to serving you,
JoJo Hogan
Owner, Postpartum Doula, Yoga Teacher, Massage Therapist, Birth Educator
Kat Selfe
My husband and I went to Jo's course, the Two Secrets of a Joyful Postpartum. We then went to Jo for a follow up session, furthering our ideas on what this would look like. We feel Jo has certainly helped to set us up for success for both the birth and 'fourth trimester' for our first child. As Jo says, forearmed is forewarned. It was great to hear from Jo about what the first 12 weeks after birth has to offer and ways to deal with the emotions and ups and downs it can bring with it. Thank you Jo for passing on your wealth of knowledge. You have given us so much more confidence going into this special time of our lives.
165 Lake Road
Belmont, Auckland 0622
'Mothering the Newborn Mother'
Receive regular info on natural pregnancy, birth and babies plus upcoming classes and workshops.