NEW ZEALAND'S LEADING SPECIALISTS IN PREGNANCY & POST NATAL MASSAGE
MIDWIFE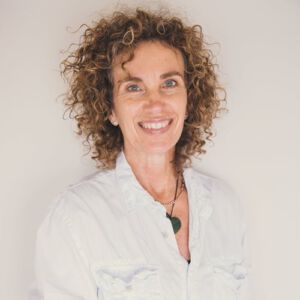 Lynden Shanahan
Lynden Shanahan is a registered Midwife and has been providing LMC care to women for the last 14 years in a practice of like minded midwives.
Lynden works with a group of 5 midwives. Is married with 3 grown up children, 1 grandson and lives in Belmont, Auckland.
Our philosophy of practice is that pregnancy and child birth are normal and natural life events. Our clients are generally well women who we encourage to be proactive in their own health and self care during pregnancy. We are happy to support women to birth at home, hospital or birthing centers and offer water births if desired.
We embrace the use of complimentary therapies in pregnancy – e.g Acupuncture, massage, homeopathy, herbal preparations if our clients choose.  Alternatively we also work collaboratively with other health professionals should any complications of pregnancy, labour or birth arise.  We strongly believe that educating women about childbirth and their life-long health is essential to their Wellbeing. We encourage informed decision making and believe that education and shared information is the foundation to lifelong good health.
We provide continuity of care, individualised support and education with an aim to providing an empowering birth experience.
Our care is professional, holistic in nature, woman-centered and family friendly.
Make An Appointment
Appointments are made directly with our Midwife Lynden Shanahan
Call 027 475 8687
or email lynden@digit.co.nz
Bella Mama Clinic
165 Lake Road, Belmont
165 Lake Road
Belmont, Auckland 0622
'Mothering the Newborn Mother'
Receive regular info on natural pregnancy, birth and babies plus upcoming classes and workshops.