NEW ZEALAND'S LEADING SPECIALISTS IN PREGNANCY & POST NATAL MASSAGE
POST NATAL DOULA
For the past eleven years of owning and running the Bella Mama Pregnancy Spa and Wellness Centre I have noticed a pattern emerging.    Pregnant mothers doing everything right with regards to caring for themselves during their pregnancies and planning every meticulous detail of their births yet left shocked, overwhelmed and exhausted by the first few weeks post-partum with their new babies.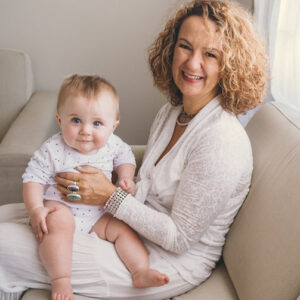 In my own experience I was totally blind-sided by the arrival of my beautiful son sixteen years ago.  After a long protracted labour I felt completely unprepared to care for this little person who depended on me for his every need.  Although I had support around me I thought that I was meant to do it all myself and wondered why I wasn't enjoying those first few weeks of motherhood as much as everyone told me I should be.  "You have a beautiful baby, you must be so happy!"  Instead I often felt exhausted, inept and overwhelmed.
After establishing the Bella Mama Spa & Wellness Centre I decided to extend my training to qualify as a postpartum doula so that I could do the very important work of caring for my BellaMamas' not just throughout their pregnancies but into the 'Sacred Window' of the postpartum weeks so that they would receive just as much loving care and attention as they were giving their newborn babes.
Are you worried that you don't have enough support in the weeks and months following the birth of your baby?   Are you concerned about sleep deprivation, exhaustion, breastfeeding or family dynamics?   If so, I would love to support you.
My role as a postpartum doula is to 'mother the mother' nurturing and supporting you with a range nourishing traditions including
Pregnancy massage and birth plan advice & support
Post-natal massage with aromatic oils
Nourishing home cooked food & nutritional advice
Postnatal yoga and deep relaxation exercises
Helping to create your 'village'
Practical and emotional support
MAKE AN APPOINTMENT
To find out more I invite you and your partner to book a complimentary one hour clarity session to discuss your postpartum goals and challenges and set a plan to ensure that the first few weeks following your birth are a time of peace, joy and comfort.
To book call me on
021 415893 or
send an email.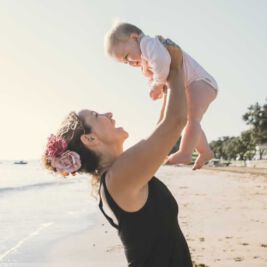 Jojo Hogan
To the women I know and to the mothers I will meet, it is with elation and gratitude I welcome you to the work I love so much – Auckland's own, Bella Mama Pregnancy Spa & Wellness Centre.
Fueled entirely by the fire in my belly, I built this business in 2005 so that I could satiate the deep calling I felt to care for mothers doing the ever important work of nurturing & loving their children. Very early in life I recognized how much women did for the people around them but how little they did for themselves. Over the past thirteen years we have cared over over ten thousand mothers and babies, providing a sacred sanctuary where they can be honored, supported and celebrated.
It is truly my belief that mothers and babies who are born into a place of peace, love, joy and respect will go on to thrive and positively contribute to the world around them. With the intention of filling their cup with abundant bliss, my desire to inspire better health in each wonderful mother of this world, transformed into the establishment you see before you today.
Looking most forward to serving you,
JoJo Hogan
Owner, Postpartum Doula, Yoga Teacher, Massage Therapist, Birth Educator
165 Lake Road
Belmont, Auckland 0622
'Mothering the Newborn Mother'
Receive regular info on natural pregnancy, birth and babies plus upcoming classes and workshops.