You're going to become a mama and a lot of stuff is going on! Things are going to change emotionally as well as physically. With so much happening, there is likely to be an increased tension in your muscular system. If you are experiencing the same, now is the time to care extra care of yourself. After all, you deserve all the pampering.
Opting for a pleasant pregnancy massage can help you relax in all the good ways. Here is everything you need to know about the same:
Are they safe for me?
At first, you might be sceptical about the idea of a pregnancy massage. You don't want to stretch the wrong muscles or put pressure on the sensitive areas of your changing body. Well, this isn't the case. Pregnancy massages are different than general massages in more ways than one. Pregnancy massage is specially tailored for pregnant women and their evolving bodies. The special massages are performed by well-trained therapists.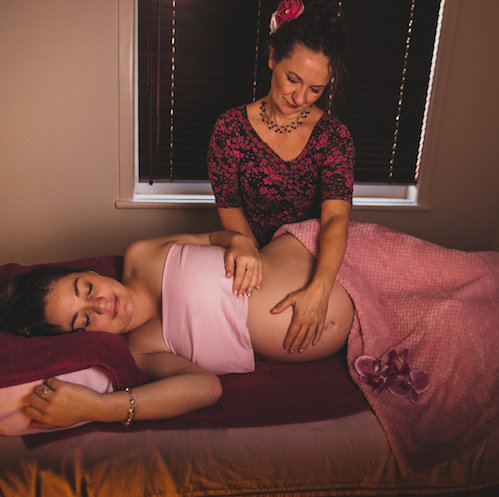 The expert therapists have good knowledge of specific pressure points to avoid and similarly focus on the ones that need relaxation. In conclusion, pregnancy massages are absolutely safe when you choose the right therapist.
Why shall I go for it?
Even though every pregnancy is unique, the changes caused to your body as the baby grows may cause discomfort and muscle tensions. A soothing pregnancy massage can help you relieve much of these symptoms along with several added benefits.
Pain Relief- As your abdomen grows outward; your posture changes itself to realign the centre of gravity over the hips. For many mommies, it results in recurring pain in the back, neck, shoulders and pelvic area. A professional massage can help ease these muscle tensions and help you enjoy your pregnancy period in comfort.
Reduces stress and anxiety- Pregnancy massage helps in improving your overall mood and general well-being. In addition, it helps in decreasing the level of stress hormones which tend to be low in some women. According to a popular study, women who received bi-weekly massages for only five weeks showed a reduction in stress hormones such as norepinephrine and cortisol.
Prevents Swelling- Due to the increased uterus size, the pressure might be exerted on other body parts which can often lead to swelling. Fortunately, pregnancy massages can help resolve it. By stimulating soft tissues and the lymphatic system, pregnancy massage can help your body remove toxins and stay clean.
Better Sleep- Sleep is an essential component to good health—especially in expectant mommies. Regular pregnancy massages can not only help reduce the risk of getting sick but enhance your energy levels, making your body the perfect habitat for your little one.
How is it done?
Well, pregnancy massage is done in a variety of ways that vary according to one's safety and comfort. Pregnancy massages are mostly performed in a private, warm and dimply lit room with soothing smells to lift up your mood and make you enjoy the space you are in. The therapist will make you rest in a comfortable and safe position.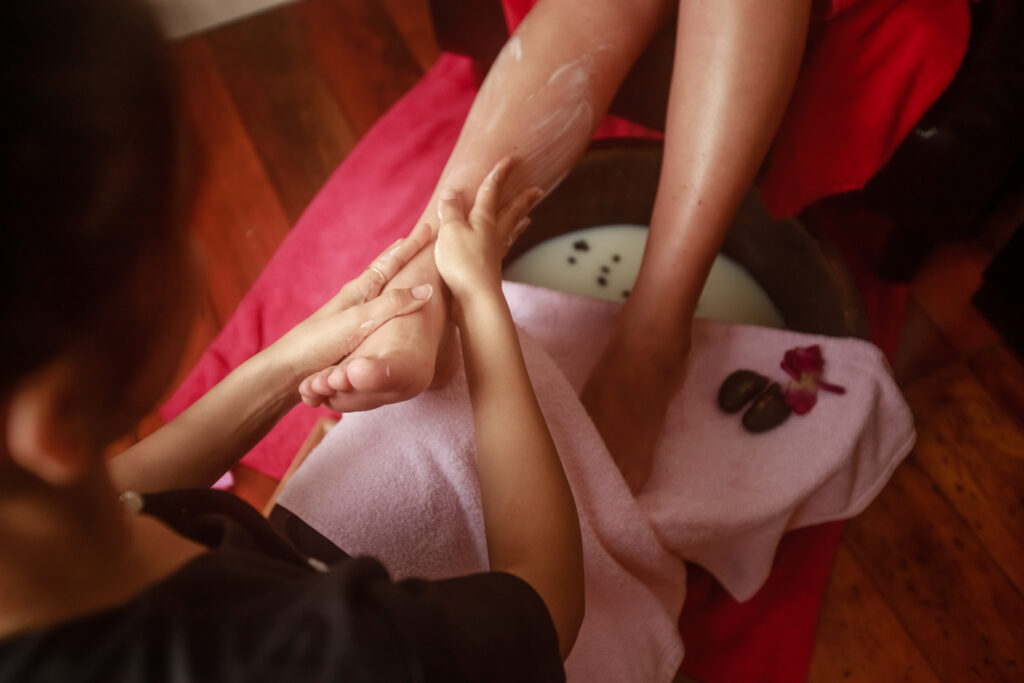 If you choose a friendly and calming environment for your pregnancy massage, you will be treated with facilities like:
A secluded Mama room with pleasant aromas to ensure comfort.
A cozy mama Robe for that extra warmth.
A soothing cup of organic herbal tea to calm your senses.
A comfortable recliner on which you can lay back and choose to snooze, read or meditate.
Deeply relaxing lavender feet soak using exclusive scrubs.
An enriching belly balm that will leave you walking on the clouds.
If you believe that treating yourself to a memorable pregnancy massage, will help you feel like the yummy mummy you  are…then it's time to book an appointment at Bella Mama!