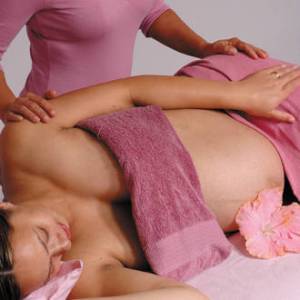 The Complete Care Pregnancy & Post Natal Massage Package
The ultimate care package for a mum to be. Includes
3 x Full Bloom Pregnancy Massages,
2 x New Bloom Post Natal Massages,
Beautiful Belly & Baby Balms,
Peaceful Mama Nap Times
Pregnancy photo shoot with full hair and make up from KMS Photography.
Normally $1285 now $995 – save $290.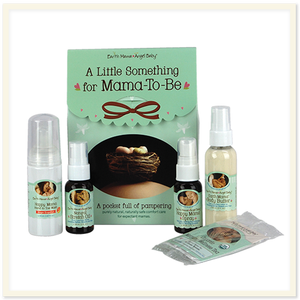 A Little Something for The Mama-To-Be – $49
is a pocket full of pampering for those common little extras that go along with pregnancy! Exhilarating Happy Mama Hand to Toe Wash is a natural Ginger/Lime castile soap, a queasy busting companion with a spritz of Happy Mama Spray. Luxurious Earth Mama Body Butter and Natural Stretch Oil help safely soothe itchy, stretching skin and Organic Morning Wellness Tea helps ease pregnancy nausea any time of day.
Zero toxin essentials, safe for pregnancy, packed in a cute purse pack – A Little Something for The Mama-To-Be is a little gift that indulges a special mama in a big way, naturally!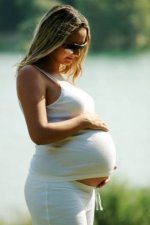 The Just Before Baby Pamper Package
Our Just Before Baby Pamper Package will support and strengthen a mum to be, giving her time to deeply relax and connect with her baby as well as encouraging her body to produce oxytocin and seratonin, hormones which will be valuable during  birth. Massage will also lower stress levels which will benefit both mother and baby as well as giving her some valuable 'me' time before becoming a mum.
Whether she is planning a natural birth or C-Section, studies have shown that the more relaxed a mama is, the better the outcome for both her and baby both during and after birth.
Usually $250 – Xmas Special now $179 – Save $71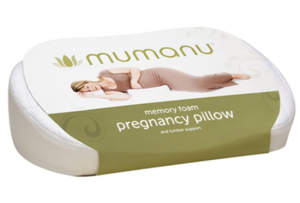 Mumanu Pregnancy Pillow – $50
This gorgeous, squidgy memory foam pregnancy pillow gently lifts a pregnant mamas belly into a neutral position while side sleeping to stop that dragging feeling. It also prevents her from rolling forwards, which twists the spine and thus gives her relief from low back pain.   You can't put a price on a good nights sleep when pregnant so this gift will be so appreciated!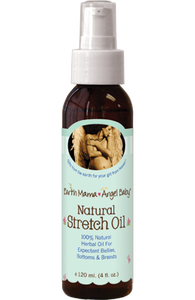 Natural Stretch Oil from Earth Mama Angel Baby – $39
Especially designed for a mama with a sensitive nose and an itchy, pregnant belly.  Looking for the perfect natural stretch mark oil? Mama knows. That's why Natural Stretch Oil is exactly what every mama needs. Her gloriously expanding belly, hips and breasts will drink up the luxurious, natural blend of oils to help deter stretch marks and relieve the itch, and the light, delicate scent won't aggravate morning sickness.
Mama starts with plant-based oils that are infused with the healing herbal goodness of organic Calendula and calming organic Chamomile. Organic Borage oil and Neroli pure essential oil help nourish and encourage skin's natural elasticity for natural stretch mark care. Natural Stretch Oil is light and readily absorbable. It's vegan, cruelty-free, and contains no nut oils
Joyful Mama Pamper Package – $350
The Joyful Mama Pamper Package is truly the most deluxe of all of our treatments. With a whole three and a half hours of pampering it includes a deeply relaxing aromatherapy massage to soothe and ease tension, an organic Phyts Indulgence Facial to create glowing skin and a Luxury Pedicure to leave her walking on air!
All Bella Mama massage and beauty therapy treatments are suitable for pregnancy and the post natal period.  We insist on using only the finest quality organic skin care and products and our specialist pregnancy beauty and massage therapists can adjust any treatment to suit each trimester of pregnancy. For example from the 3rd trimester onwards, all facials are received in a semi reclining position for comfort and safety of mum and baby. All pregnancy massages are received in the side-lying position for maximum comfort, support and safety.