At Bella Mama we are always on the look-out for beneficial products to support our mamas throughout their child birth year. Following feedback from our clients we have compiled a list of the most helpful products to ensure that new mamas are comfortable during pregnancy as well as during and after labour. Check out our list, either for yourself or a friend.  We'd love to read your feedback and suggestions of anything else we should add.
To buy (or hire) these products visit our website or our  shop at The Bella Mama Pregnancy Spa & Wellness Centre,  165 Lake Road, Belmont, Auckland.  To enquire about any of these products feel free to call our friendly receptionists Jayne or Teri on 094457591.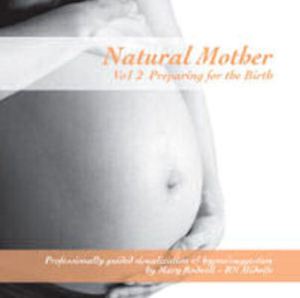 Preparing for Birth – Guided Meditation CD
Prepare for a natural and easy birth.  Create confidence and positive conditions for the birth of your child. This guided meditation CD contains a unique combination of music, subliminal frequencies, visualisation and hypno suggestions to assist you in the way you communicate with your 'inner self' and your baby. They help affirm trust in the birth process and create the conditions for a relaxed and natural transition into motherhood.
TENS Machine Hire  – natural, drug free pain relief for labour.
Transcutaneous Electrical Nerve Stimulation (TENS) is a professionally researched, tried and tested method of pain management in childbirth popular in European hospitals since the 1960s.
Click here for more info and to read comments from other Bella Mamas who have used the TENS machine during their labours.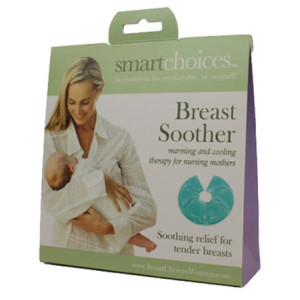 Breast Soothers
Breastfeeding should be enjoyable for mother and baby but sometimes blocked milk ducts, mastitis, or engorgement cause pain. Thank goodness for these Breast Soothers!  Place them in the fridge or freezer for cooling therapy to reduce swelling and soreness in sensitive breasts.  Or place the soothers in hot water to treat mastitis.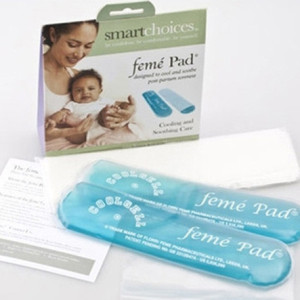 Feme Pad  
The Femé pad® has been designed by midwife and mother of three, Dr Mary Steen, to give instant pain relief from childbirth soreness and stitching. The gel pad is placed in the freezer for two hours and then applied to the affected area. It is non-invasive, drug free and shaped to fit the contours of a woman's body. It comes with disposable gauze sleeves.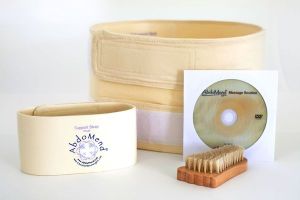 Abdomen Hem It In Post Natal Belly Binders and C-Section Recovery Kits
The Award-Winning AbdoMend  Pregnancy and C-Section Support Binders is The No 1. choice for Post Natal Support after both a vaginal or C-Section birth. These binders can also provide support while pregnant and after abdominal surgery. The binders are soft and supportive, made from 100% Cotton materials. We recommend using an Abdomend Abdominal Support belt straight after delivery to help to reintegrate abdominal muscles, support the lower back and ease post surgical discomfort.
Three gorgeous products from the pure and natural Earth Mama range to soothe a new mama just where it counts!
This box contains
Natural Nipple Butter – made with soothing Calendula and non-sticky plant butters to nourish and protect.
New Mama Bottom Spray – A cooling, soothing perineal mist that helps ease discomfort of postpartum vaginal soreness and swelling, episiotomies and hemorrhoids.
Mama Bottom Balm – Soothes and cools with an organic olive oil base infused with healing organic herbs – St. Johns wort, yarrow, Witch hazel, Calendula, Shea butter, and more.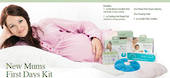 New Mums First Days Kit
If you're looking for a gift for your loved one or for yourself this kit is a must for the birth bag! It cleverly combines some of the above into one pack that you can grab at a moment's notice.
1 x Gel Breast Soother Pad (with fridge storage polybag)
1 x Cooling Gel Feme Pad (with freezer storage polybag)
10 x Feme Pad Gauze Sleeves
20 x Nursing Pads
3 x Lanolin Plus Sachets
** SPECIAL OFFER –  Use the Code BIRTHINGMAMA  and receive a 10% discount when you order two or more products from our Birthing Mama range. Click here to make your order.