Becoming a new parent is joyful, overwhelming, exhausting and exhilarating. At Bella Mama we know that it's important to care for both new mama and papa as they in turn care for their baby. View our range of treatments and products especially designed for new parents.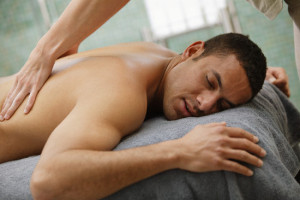 Bella Mama Bella Papa – Deep Relaxation Ritual – $290
This voucher can be redeemed to two deeply relaxing 75 minute aromatherapy massage treatments – one for mama and one for papa. For the Bella Mama massage choose between pregnancy, post natal or mama maintenance depending on where the mama is on her parenting journey. Whether they come in together or separately, we promise that both parents will leave feeling relaxed, refreshed and rejuvenated. Find Out More …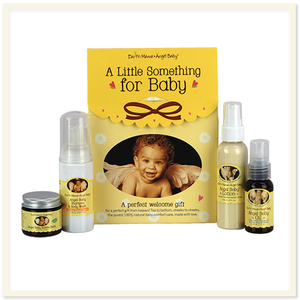 A Little Something for Baby – $59
Here's a perfect little gift for a perfect little baby! Adorable on-the-go sized versions of Earth Mama's pure, natural bubblers, soothers, and smoothers. A Little Something For Baby includes naturally safe Angel Baby Shampoo & Body Wash, best selling, rash busting Angel Baby Bottom Balm, soothing Angel Baby Lotion and pure, virtually scent-free Angel Baby Oil. Zero toxin goodness, just what you expect from Earth Mama! A Little Something For Baby is an all-natural welcome for a brand new gift from heaven. Find Out More…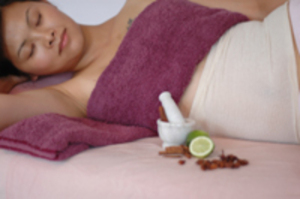 The New Bloom Post Natal Pamper Package – Normally $246 now $179 
Pamper a new mama with this gorgeous package. She will be treated to a lavender foot soak and a one hour New Bloom postnatal massage with javanese spice belly wrap. Following her treatment, she will spend time snuggled up in the Peaceful Mama Nap room for some well-deserved rest. This package also contains a gift pack to take home including Milkmaid Tea, Natural Parent Magazine, and Beautiful Baby Massage Balm.

Organic Milkmaid Tea – $18.95
Milkmaid Tea is a fragrant and comforting blend of organic herbs traditionally used to help support healthy breast milk production. Blended with traditional herbal galactagogues and mineral packed herbs, Organic Milkmaid Tea helps keep breast milk flowing from healthy mama to healthy baby. Find Out More …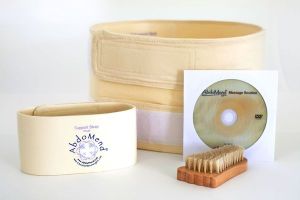 AbdoMend Pregnancy and C-Section Support Binder  – $119
This C-Section binder is The No 1. Choice for c-section support. The binder provides support while pregnant, and after C-Section/abdominal surgery. The binder is soft and supportive, made from 100% cotton materials. The soft cotton is soothing, even against the most sensitive skin. The AbdoMend™ recovery binder is gentle on the skin, but still offers the support and protection needed "Take the kit to the hospital to help you recover from day one".